Bring impact to your organization by cultivating equitable cultures and engaged employees
Corporate coaching. Gender equity advising. Speaking engagements and workshops for organizations seeking a high performing, engaged, and innovative workforce.
Your organization wants employees who thrive. But do they have equal access to opportunities?
You're likely aware of the extensive data that highlight the substantial improvements in company performance, employee engagement, and innovation when organizations foster an equitable culture.
Specifically, companies lose leadership and innovation potential when women do not achieve their highest professional potential. Such companies hinder their ability to effectively compete in the 21st century, where those who foster agile, innovative, inclusive, and engaged workplaces fueled by a diverse and inclusive workforce win.
The DEI industry was developed to solve this problem. Yet few companies successfully implement strategies to bridge the gap between their diversity, equity, and inclusion intentions and results. Instead, they invest in initiatives that aren't solving the problem, resulting in perpetually disengaged employees and sub-optimal performance.
There is a better way.
To help you succeed in creating an equitable workplace that underpins the results you aspire to achieve, you can do what dozens of other organizations have done: leverage my years of experience as a former C-suite executive and cultural anthropologist to accelerate your leadership development and gender equity objectives to create more human-centered and inclusive environments.
To help organizations accelerate their equity and leadership development efforts, I offer speaking engagements, education, workshops, advisory, and executive coaching services aimed at addressing the cultural, structural, and psychological barriers that hinder equal workforce representation.
Contact me to discuss the benefits your organization can realize by investing in developing the culture, leaders, and opportunities that enable your employees to thrive.
Executive leadership and career coach. Speaker. Gender equity advisor.
I spent more than two decades climbing the corporate ladder and eventually reaching the C-Suite — only to be shown time and time again throughout that growth just how stacked the cards are.
While I learned effective strategies for navigating these dynamics by working with my own phenomenal coaches and mentors, I've observed that many women are not similarly equipped, and many companies remain unaware of how to remediate the dynamics that hinder women's equity.
As an MBA and former C-Suite leader, I have the business expertise and real-world track record to guide clients looking to bridge the gap between their gender equity intentions and results. Moreso, as a gender equity advisor and cultural anthropologist, I offer speaking engagements, workshops, and advisory services to companies seeking to change the cultural systems that create and perpetuate obstacles to women reaching their highest professional potential.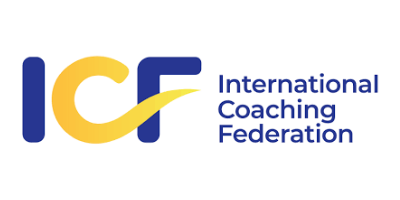 "Kim's team building experience has been truly transformational.
Not only did my team members tap into their strengths and improve their performance, but I personally have tapped into a whole new world of personal strengths I didn't know I had. Now, I'm peak performing every day."
– Sonya Kay Blake, President & CEO, The Valley Economic Alliance